Software Description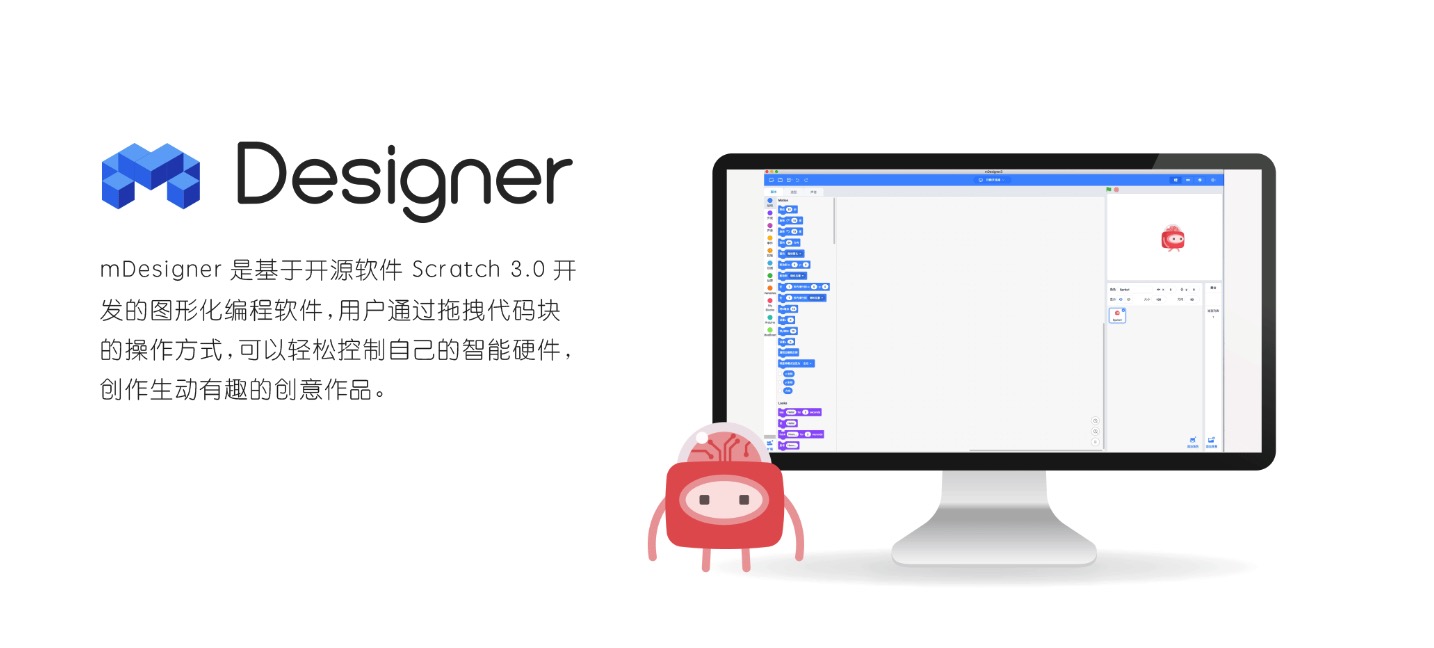 mDesigner 3 is a Scratch 3 based graphical programming tool. It combines the easy and simple "drag-and-drop" design concept from Scratch with Arduino and Python to extend the functionality in AI, IoT and other aspects. Customer can simply control the intelligent hardware from Microduino to build and create the interesting projects.
Advantages
Support mCookie, Itty Bitty City, MIX kits, Itty Bitty Buggy and other learning kits, and it will support more hardware and product from Microduino in the future.

Support the hardware and the stage character interaction to extend the variety of gameplay in combining virtual and reality. This can greatly bring up the interest of students in using mDesigner to accomplish projects in reality and learn programming in a fun way.

One-click to view the Arduino code (Offline mode) and Python code (Online mode) corresponding to the mDesigner code blocks. Students can learn the graphical programming to practice their logical thinking skills and review the corresponding Arduino and Python code without switching to other programming software.

mDesigner 3 supports Windows, MacOS, iOS and ChromeOS system.